Welcome
Take The Next Steps On Your Journey Today
Life is too difficult of a journey to navigate alone. We all need trusted fellow travelers and guides as we navigate the ups, downs, and winding roads we travel in life. It is for that reason that Family Matters Counseling exists. We believe that while on your journey through life, having an available, trusted guide to come alongside you, to point you toward truth, to listen with compassion, and to empower you to live the most full and free version of life that you were meant to live is vital.
Family Matters Counselors approach the therapeutic process from a holistic perspective; we are each an interwoven masterpiece of mind, body, and spirit. We use an eclectic approach of clinical and spiritual principles as needed for the client to move forward in making a positive life change according to their goals.
We are trained and equipped to help adults, teenagers, couples, and families with relationships, personal obstacles, past hurts, anxiety, depression, mood disorders, trauma, grief, and addiction recovery.
---
Please contact me to schedule an initial session. I look forward to meeting you soon. 
(830) 590-1654     |     Send Email
I look forward to helping you make the first step toward your well-being.
---
The Benefits of Therapy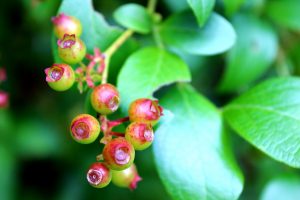 Psychotherapy can be an effective tool in providing you with the necessary support and training to overcome the challenges you face. By seeking therapy, you are taking responsibility and action to change what no longer works in your life. Many studies have shown throughout the years that psychotherapy is an effective form of treating and managing mental illnesses and other emotional disorders.
As an experienced licensed professional counselor, it is my honor to assist you in exploring your core issues and moving toward a healthy, fulfilling life. Utilizing a variety of approaches, including Behavioral, Christian, Cognitive/Cognitive-Behavioral, Dialectical Behavior Therapy, EMDR, Existential/Humanistic, Gestalt, Gottman Method, Integrative, Multicultural, Narrative, Person-Centered, Psychoeducational, Rational-Emotive, Reality, and Solution-Focused Brief Therapy, I will work with you to create a treatment plan that is customized to meet your unique circumstances.
With honesty and compassion, I will work with you to create open communication. The goal of our therapy sessions together will be to help you with skills, adjusting unhealthy patterns, and developing the mental consistency needed to lead a successful life. Additionally, we will work on the skill of self-compassion, which will allow you to move more easily through difficult times in the future, as well as become a more productive and happier person.
"Your present circumstances don't determine where you can go; they merely determine where you start."

– Nido Qubein